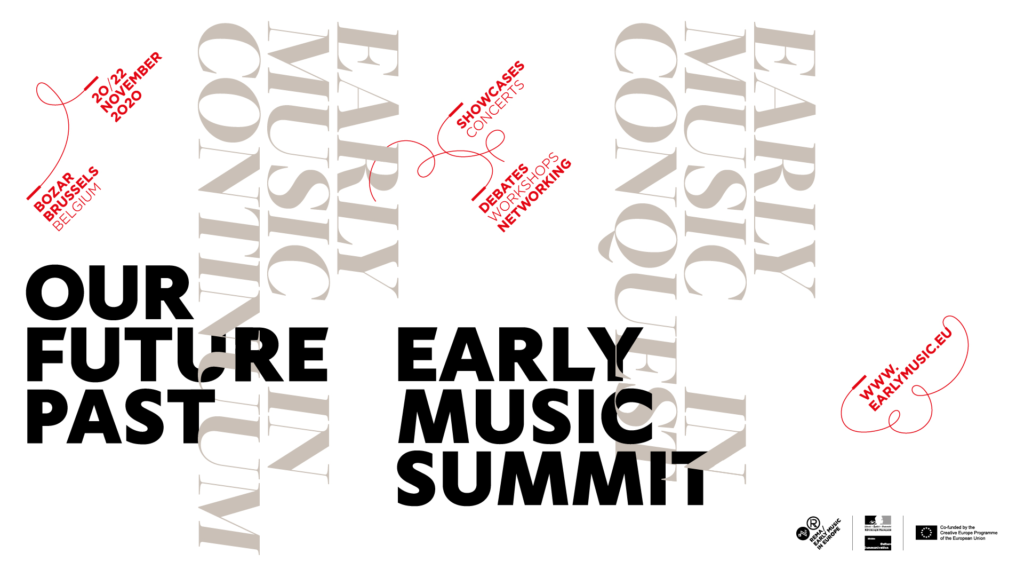 The European Early Music Summit will take place in hybrid form from 20 to 22 November 2020. On Friday 20 November, the event will take place online and on-site at BOZAR (limited amount of seats available). The summit will be fully digital the following days. Registration is now open for both online and on-site event!
Throughout the weekend, you can expect a wide range of talks, panels and masterclasses on early music, recorded or live stream inside BOZAR. We've looked for the best of the web to offer participants an experience as smooth and real as possible. The summit will include many digital networking possibilities such as matchmaking functions, digital coffee lounges, speed-meetings but also team games and activities – everything to remain connected even in the virtual realm!
There will also be music: throughout the summit, participants can enjoy exclusive video contents from our five selected REMA showcase ensembles as well as live stream concerts from BOZAR.
As the Early Music Fair initially planned on 20-22 November cannot take place in BOZAR, we designed, as a replacement, a specific online course for instrument makers and editors during the Summit, with opportunities to meet customers and peers.
For more information about the Early Music Summit available on our website and social media.