There is more to Early Music than you think!
Dive into the lives of your favourite performers, enjoy the stories of the most preeminent programmers, learn about new projects … connect the dots between performance, recording, research, instrument making, and embrace the bigger picture!
Each episode introduces a theme that will be developed in our Summit. Enjoy the prequel and get acquainted with some of the speakers you will meet during the Summit!
CREDITS
Interviews/ Jasmina Črnčič
Editing/ Francesco Agostini
Production/ REMA-Agathe Créac'h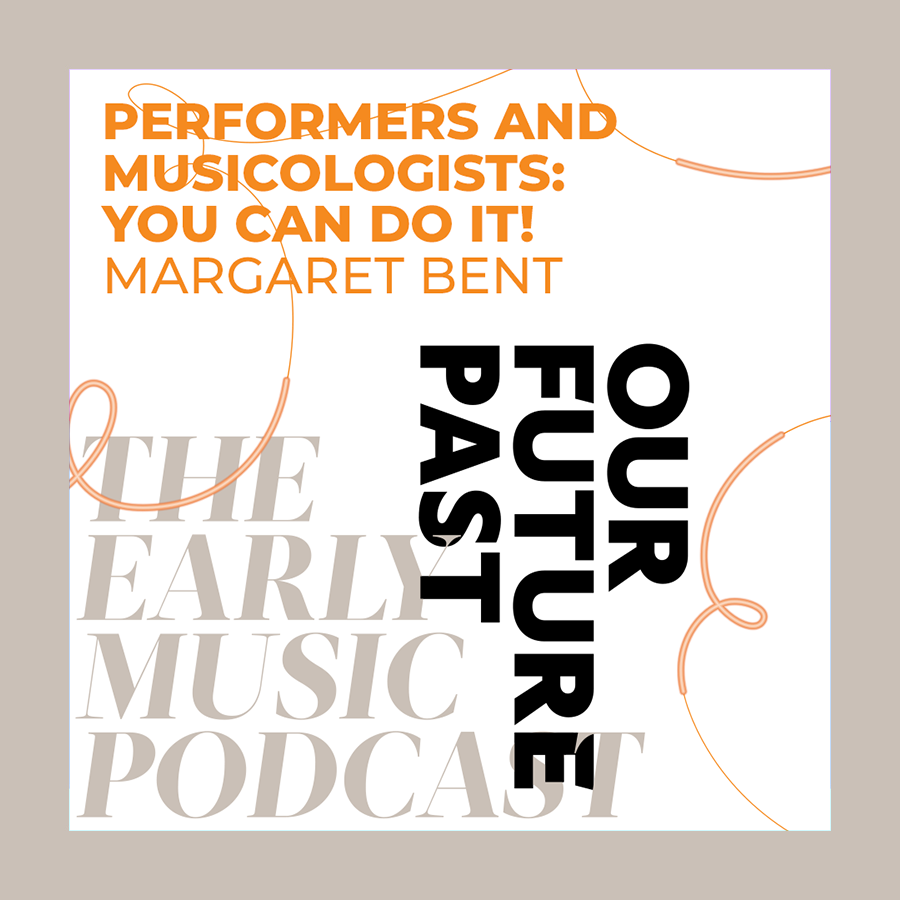 PERFORMERS AND MUSICOLOGISTS: YOU CAN DO IT!
We are very proud to welcome Margaret Bent as one of our keynote speakers for the Early Music Summit, our 100% online event. So proud that we are actually releasing her contribution in advance!
A keynote by


Margaret Bent Emeritus Fellow of All Souls College, Oxford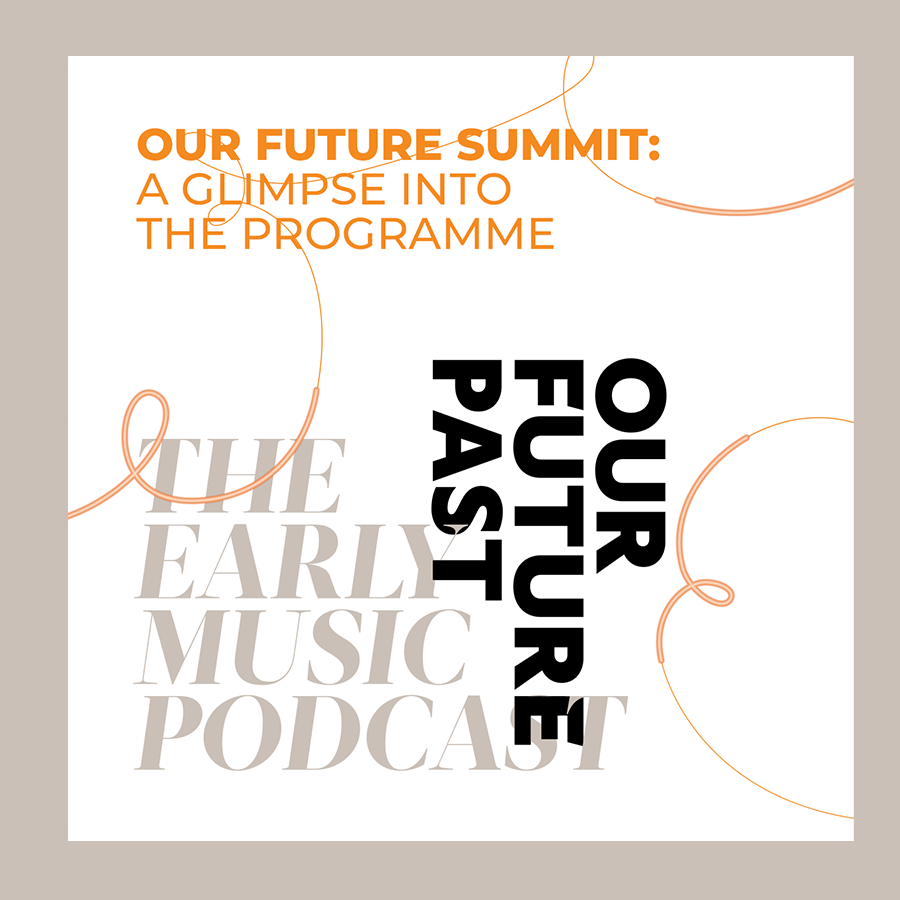 OUR FUTURE SUMMIT:
A GLIMPSE INTO THE PROGRAMME
This episode will give an overview of the Early Music Summit that will take place from 20 to 22 November 2020 in BOZAR, Brussels, and online, on the occasion of the opening of registration. This major event for REMA is conceived as an opportunity for the whole early music sector to meet and work together towards a better future: taking a look back at the history of the Movement, embracing today's practices, and getting to know more about what will come in the next years.
Interviews with


Albert Edelman chairman of REMA / Artistic coordinator – Concertgebouw Brugge,
Veerle Declerck Early Music Coordinator – BOZAR


Music
WÖR
VB71 bis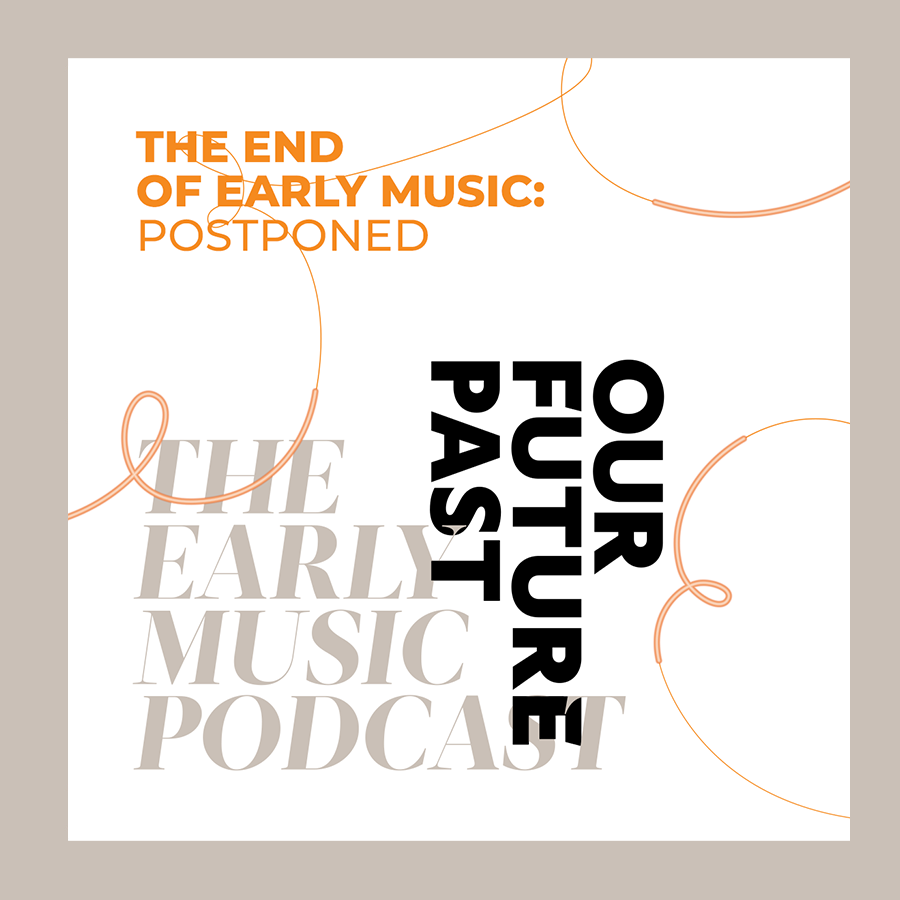 THE END OF EARLY MUSIC:
POSTPONED
The End of Early music is at the same time the title of the book published by Bruce Haynes in 2007, the title of a symposium organized in zamus (Köln) that was conceived as a follow-up on the book's themes, and a deliberately controversial proposed approach to today's Early music practice. In this episode, we gathered a few of the original guests of this symposium, and whom you may still hear on this topic when it can finally take place in 2021.
Interviews with


Ira Givol Artistic director of Köln Early Music Festival
Benjamin Bagby Ensemble Sequentia, Associate teacher in Université Paris-Sorbonne
Professor Daniel Leech-Wilkinson Musicologist, Emeritus Professor of Music, King's College London
Peter Van Heyghen Ensemble Il Gardellino, Teacher of Historical Performance Practice at the Early Music Departments of the Conservatories of Brussels, Amsterdam and The Hague


Music
Niccolo Jommelli: Requiem & Miserere
Ensemble Il Gardellino
directed by Peter Van Heyghen – Passacaille 2020
Dido & Belinda
King's College London's Department of Music and Helios Collective



More
ZAMUS SYMPOSIUM
DIDO & BELINDA ON CHALLENGING PERFORMANCE
OTHER CHALLENGING PERFORMANCE PIECES

READ THE BOOK:
FROM THE LIBRARY SHELF TO THE CONCERT HALL
Early Music is all about how we deal with our heritage. After an episode where we followed the path that goes from the music instruments kept in museums collections to the stage and live performance, let's hear how the precious written sources held in our libraries can be a tool and an inspiration for the artists. Here is the story of another love triangle, between the library curators, the musicologists, and the performers themselves.
Interviews with


Dinko Fabris Musicologist, Director of the Department for Research, Publishing and Communication, Teatro San Carlo, Naples
Małgorzata Krzos Head of the Music Collection Department, Jagiellonian Library, Kraków
Giulio Prandi Conductor and Artistic Director of Coro e Orchestra Ghislieri
Agnieszka Budzińska-Bennett Singer and Musicologist, Ensemble Peregrina


Music
Cristofaro Caresana Cantata a 5 voci "La Tarantella" (Napoli 1673)
with the Cappella della Pietà de' Turchini
directed by Antonio Florio
OPUS 111 30152 – 1996
Stabat Mater
from the Monopoli manuscript and Ostuni manuscript
PERGOLESI STABAT MATER
with Pino De Vittorio, Patrizia Bovi, Pages de la Chapelle Royale de Versailles and Le Poème Harmonique directed by Vincent Dumestre
ALPHA 009 – 2000



More
BIBLIOTHÈQUE NATIONALE DE FRANCE'S LATIN 1139 ON GALLICA
MARE BALTICUM RECORDINGS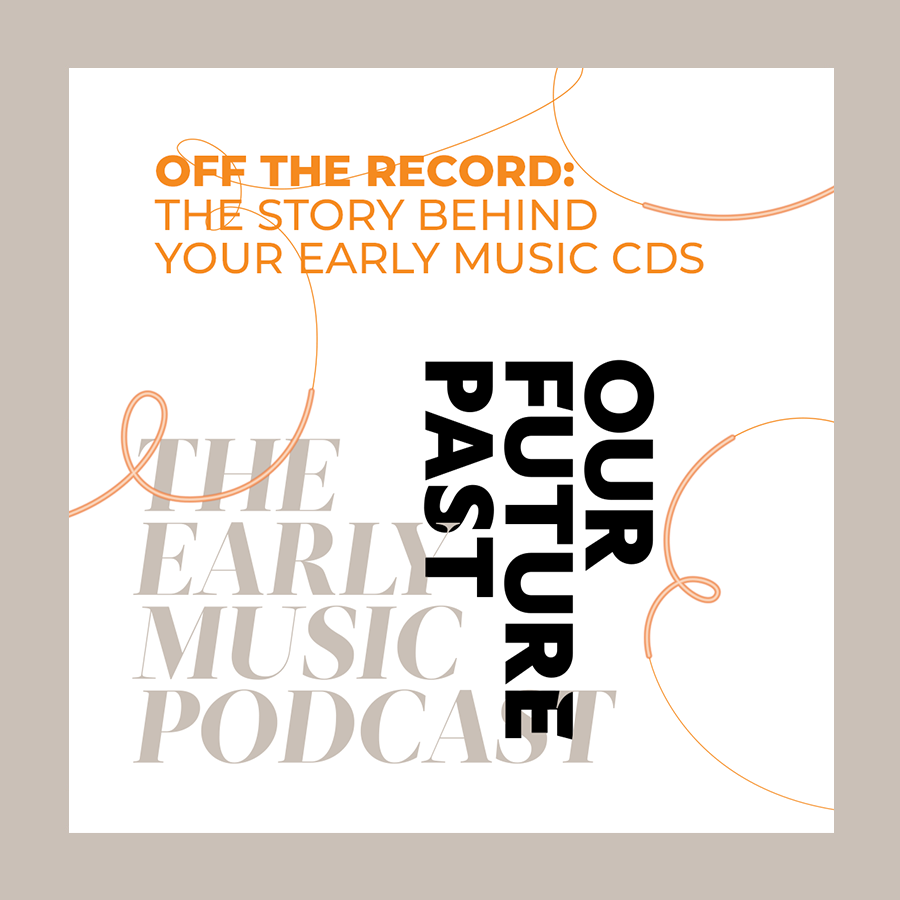 OFF THE RECORD:
THE STORY BEHIND YOUR EARLY MUSIC CDS
CD recording has undergone major changes in the last few years, due, obviously, to the arrival of digital opportunities for distribution, and new habits for the listeners and CD buyers. How are the labels reacting and adapting? And what opportunity will performers see in recording their music in the future? What can we expect from the listeners' side? And, more importantly, what happens in the recording studio? Here is an insight into the minds of label managers, performers and sound engineers…
Interviews with


Aline Blondiau Sound engineer and producer
Alex McCartney Lutenist
Charles Adriaenssen Chairman of Outhere
Jean Rondeau Harpsichordist
Peeter Vähi and Tiina Jokinen Estonian Record Productions


Music
Canto

Hortus Musicus
Artistic director Andres Mustonen
Recorded on Jan 12th and 13th, 2018 in Estonia Concert Hall, Tallinn
ERP

Toccata: Touched
Alex McCartney, lute
Veterum Musica


More
OUTHERE
JEAN RONDEAU AND THOMAS DUNFORD RECORDED BY ALINE BLONDIAU
ESTONIAN RECORDS PRODUCTION
ALEX MCCARTNEY'S RECORDINGS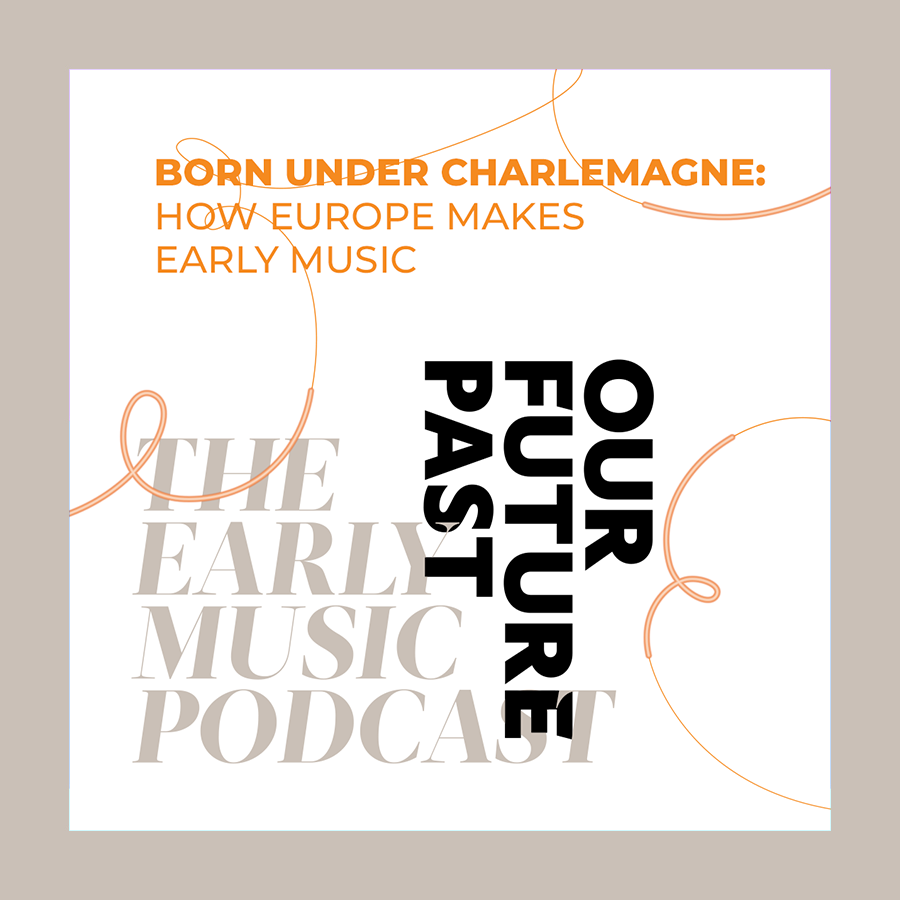 BORN UNDER CHARLEMAGNE:
HOW EUROPE MAKES EARLY MUSIC
Which came first, Early Music or Europe?
Whenever you choose a start date for Early Music, you will probably pick a period during which the idea of a common European culture was present. The music that marks us always carries a sense of belonging to a broader community, which made it relevant to so many people across the area. But it also gives a sense of diversity, with local traditions melting into more general movements and adding to more than a thousand years of shared common heritage. Skip to 2020 and see how today's European Union reflects this immense cultural wealth, and what tools support Early Music producers and performers today in the European Union!
Interviews with


Prof. dr. Katarina Livljanić Voice professor of medieval-renaissance music Schola Cantorum Basiliensis / Artistic director, ensemble Dialogos
Simone Dudt Secretary General of the European Music Council
Delma Tomlin National Centre for Early Music York



Music
Era in quel tempo d'India signore
Excerpt from the Italian Leggenda di Santo Giosafà in ottava rima 
Text: Neri Pagliaresi, Oxford, Bodleian Library, Ms. Canonici it. 53, 14th c.
Musical reconstruction: Katarina Livljanić
From the CD and multimedia e-book Barlaam & Josaphat. Buddha – a Christian Saint?, Arcana-Outhere Music 2019.


More
BARLAAM AND JOSAPHAT
NEW EUROPEAN AGENDA FOR CULTURE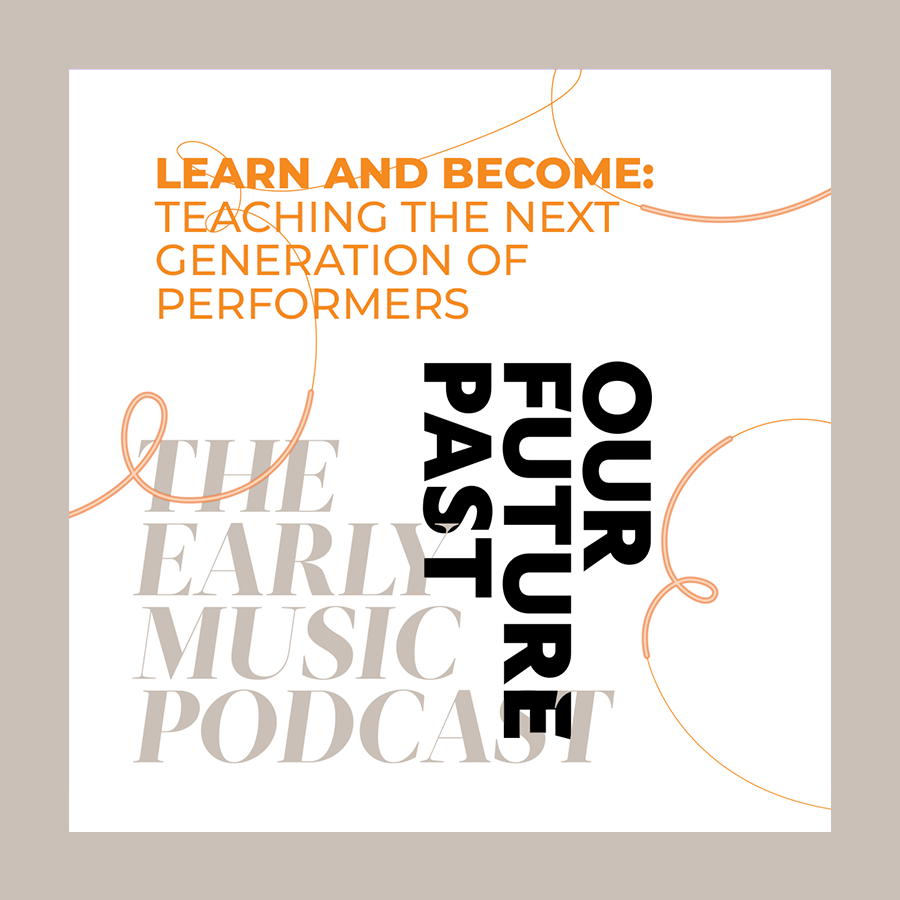 Learn and become:
teaching the next generation of performers
The music schools in which young students are trained to become Early Music performers come in all shapes and sizes, with sometimes a repertoire as the only common ground. What does it mean to study in the Early Music department of a prestigious conservatory? What would be different in a school designed to focus on Early repertoire? Or a Summer course? Or a more eclectic institution? Coming from a variety of backgrounds, our guests share how their teaching situation has shaped the curriculum and the pedagogy they can implement, and the repercussions for the students. This episode was created in partnership with AEC, the European Association of Conservatoires.
Interviews with


Isaac Alonso de Molina Renaissance Music Theory and Performance Practice teacher at the Royal Conservatory of The Hague – AEC Early Music Platform Chairman
Claire Michon Early Music coordinator at Pôle Aliénor, Poitiers – AEC Council Member responsible of activities in the field of Early Music
Kelly Landerkin Management team, and Head of studies for the Bachelor, Master of Music Education, and Medieval Programs, Schola Cantorum Basiliensis
Marcello Mazzetti and Livio Ticli Directors of Palma Choralis Research Group; heads of the Early Music Department at the Diocesan Foundation "Santa Cecilia" Brescia
Dr. Mauricio Molina Director of the Mediaeval Music Besalu course


Music
Tomás Luis de Victoria (1548-1611)
Officium defunctorum
Students of The Hague Royal Conservatoire,
led by Isaac Alonso de Molina
Bethany Shepherd – cantus primus, Aleksan Chobanov – cantus secundus, Tigran Matinyan – altus, Isaac Alonso de Molina – tenor primus, Yuichi Sakai – tenor secundus, Andrew Hopper – bassus
(performance from facsimile of the original choirbook edition of 1603)
Recorded live in the presentation of the VOXearlyMUS ERASMUS+ project Saint Joseph Cathedral, Bucharest 26th June 2016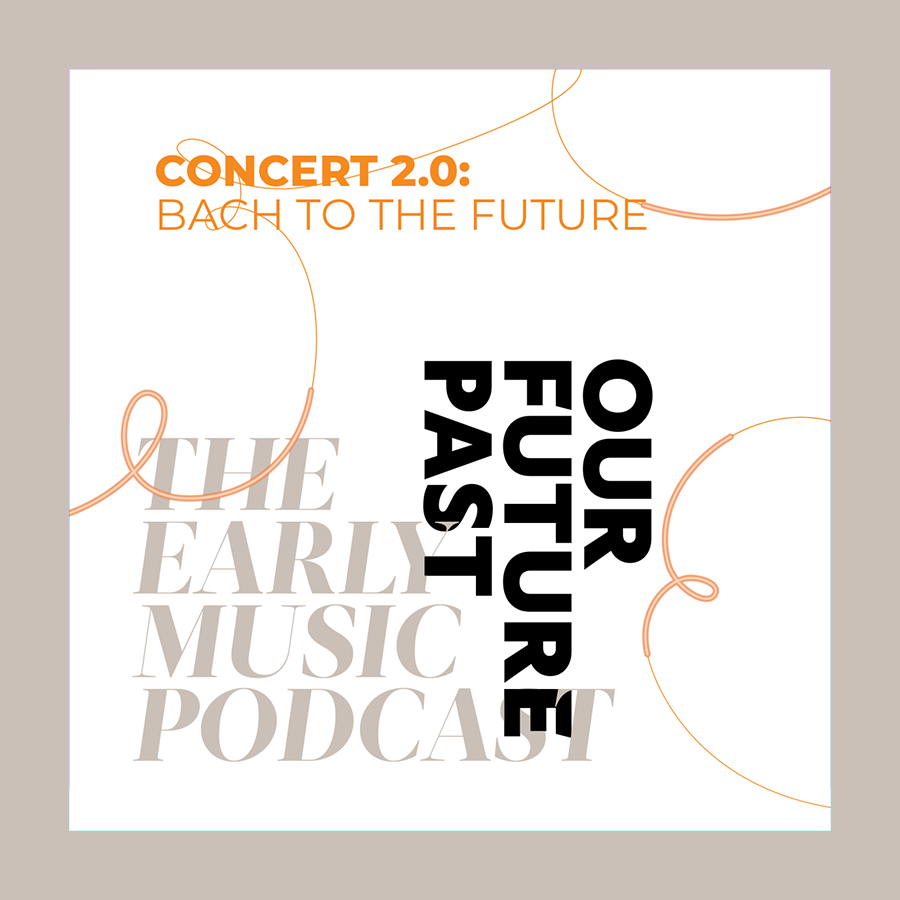 CONCERT 2.0: BACK TO THE FUTURE
Early Music performances, just like any type of music, come with certain rules and traditions: you will most probably sit in a darkened room and enjoy your concert in silence for one hour and a half. These are not perpetual laws, but merely constantly evolving standards. And the magic happens when performers, programmers, and audiences step out of their comfort zone… and experience the concert of the future!
Interviews with


Bernard Foccroulle composer, organist, and founder of RESEO network
Ira Givol Artistic director of Cologne Early Music Festival
Mélanie Froehly manager of zamus
Tamar Brüggemann Managing director of Wonderfeel Festival



Music
Suite (2019), Jonathan Keren
Les Voyageurs – Cécile Dorchene, Joanna Huszcza – violin ; Ira Givol – cello ; Jonathan Keren – viola ; Michael Borgstede – harpsichord
Live concert in Cologne, Germany ( November, 2019) zamus unlimited


More
BIRMINGHAM CITY OPERA
RESEO
ZAMUS
JONATHAN KEREN'S SUITE BY LES VOYAGEURS
JOHN ADAMS' ERASMUS PRIZE ACCEPTANCE SPEECH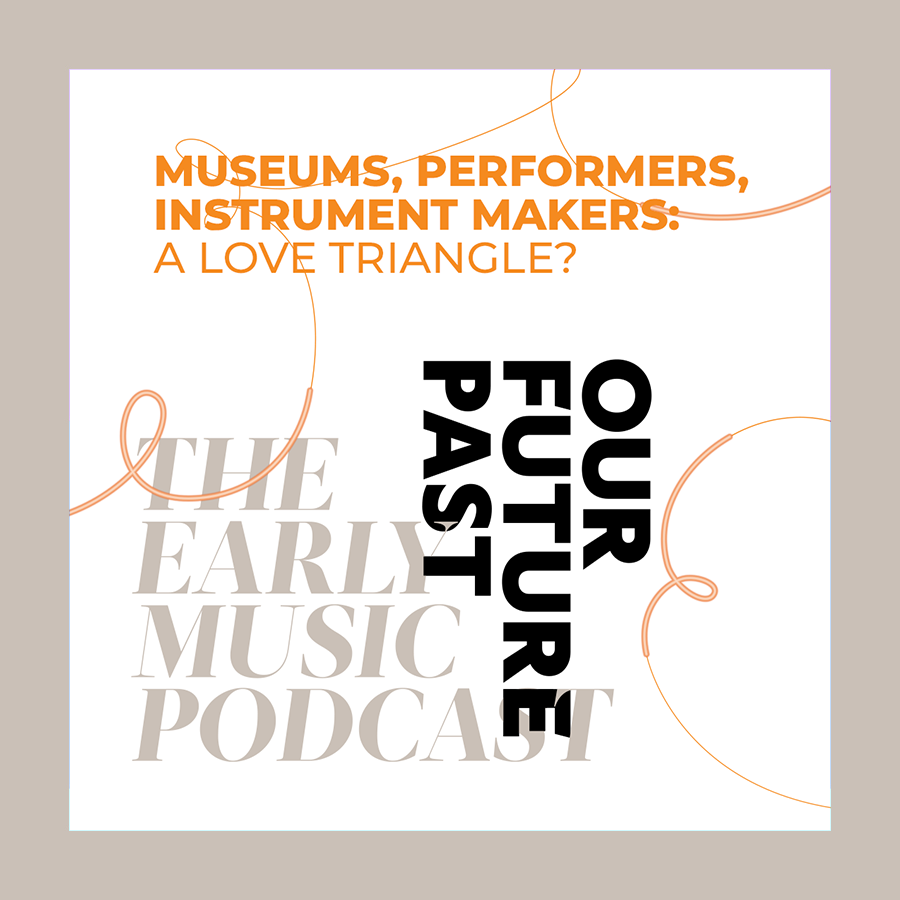 MUSEUMS, PERFORMERS, INSTRUMENT MAKERS:
A LOVE TRIANGLE?
On one side, instruments from museums and collections, carefully protected and studied by their curators. On the other side, performers longing to rediscover a unique sound. And on the last side, instrument makers, working with both to recreate some of the lost magic of heirloom instruments…
Recorded at the International symposium PLAYING AND OPERATING: FUNCTIONALITY IN MUSEUM OBJECTS AND INSTRUMENTS, organised by Cité de la musique-Philharmonie de Paris in collaboration with ICOM-CIMCIM and CIMUSET.
Interviews with


Thierry Maniguet Head of the curatorial team of Musée de la Musique -Paris
Emanuele Marconi Director of Musée des Instruments à vent – La Couture Boussey
Geerten Verberkmoes Ghent University & Department of Musical Instrument Making, School of Arts, Ghent
Sebastian Kirsch Musée de la musique, Paris & University of Leipzig
Jean-Luc Ho harpsichordist
Catalina Vicens historical keyboards player


Music
Allegro and Aria Gratioso from Sonata 3, Opus 1, Henry-Jacques de Croes
Ensemble Boussu
Geerten Verberkmoes – instrument maker, researcher
Recorded using the copies of Brussels Musical Instruments Museum's violin (MIM2781) and cello (MIM1372) made as part of G. Verberkmoes' PhD at Ghent University. Recordings funded by School of Arts, Ghent.


More
CATALINA VICENS
PHILHARMONIE DE PARIS' SYMPOSIUM
BOUSSU ENSEMBLE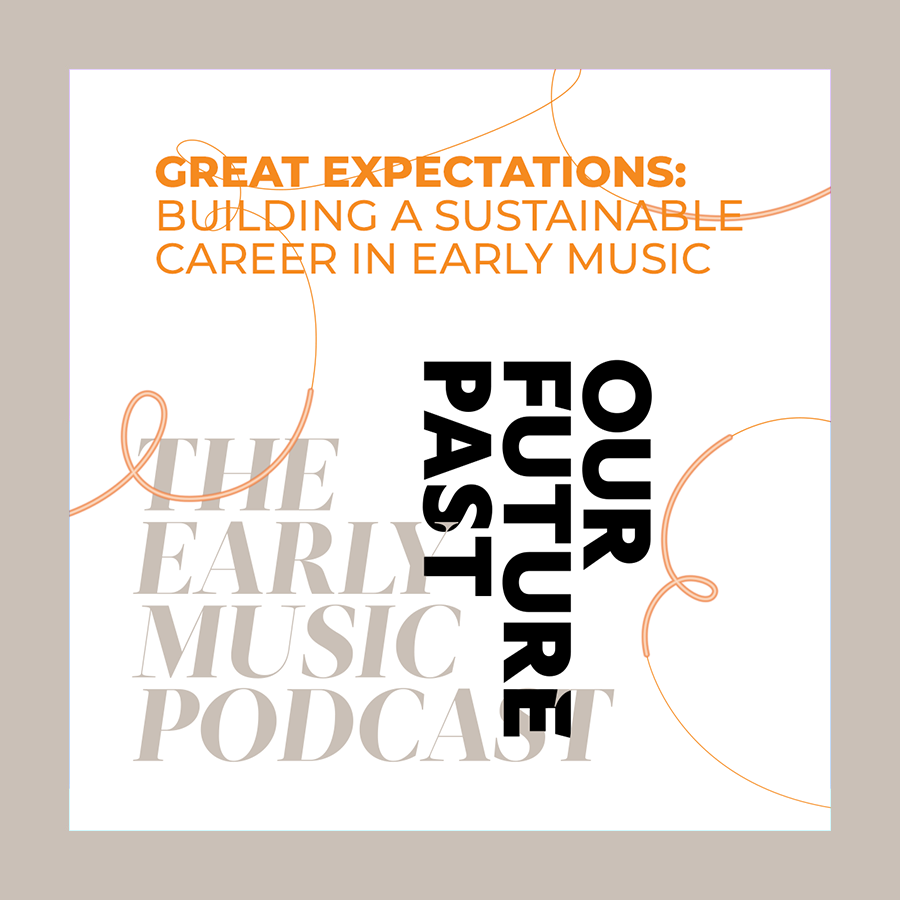 GREAT EXPECTATIONS: BUILDING A SUSTAINABLE CAREER IN EARLY MUSIC
A journey into the life of a young performer, falling into Early Music by chance, being provided support by mentors, avoiding the traps of the star system, and finally building a sustainable path towards a happy ending career story.
Interviews with


Jonathan Cohen cellist and director of Arcangelo
Daniel Bizeray Director of Ambronay and founder of the Eeemerging programme
Jonatan Alvarado and Nuno Atalaia Seconda Prat!ca Ensemble
Skip Sempe harpsichordist and founder of Capriccio Stravagante
Catalina Vicens historical keyboards player and artistic director of Servir Antico


Music
Romerico florido, Mateo Romero from the Cancionero de la Sablonara (early 17th century) Ensemble Seconda Prat!ca
Recorded at the Göttingen Händel Festival 2019


More
CATALINA VICENS
EEEMERGING/ SECONDA PRAT!CA
JONATHAN COHEN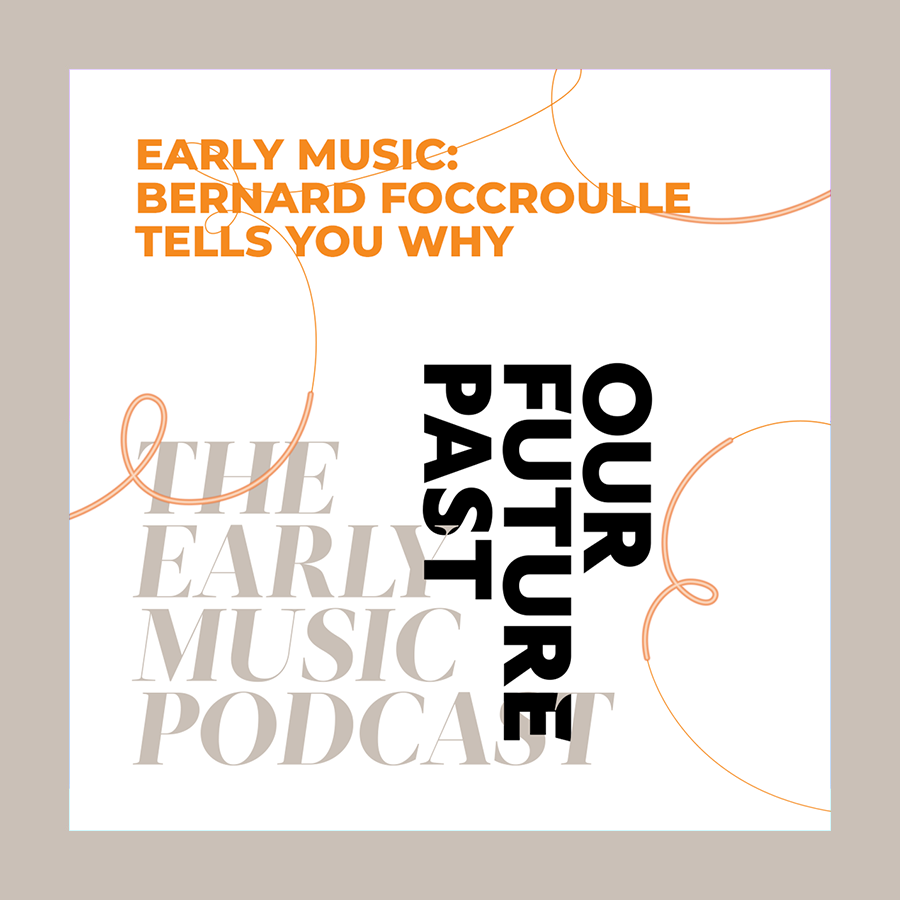 EARLY MUSIC: BERNARD FOCCROULLE TELLS YOU WHY
As a composer, organist, director of several prestigious music institutions in Europe, and founder of RESEO network, Bernard Foccroulle knows the history of the Early Music Movement, its evolution and possible outcomes better than anyone. A first-rate introduction to Early Music!


Music
Nigra Sum, Bernard Foccroulle -Outhere Music 2012
Recorded on the Picard organ (1741) of Beaufays


More
WORKS FOR HISTORIC ORGANS
L'ORFEO
LE RETOUR D'ULYSSE