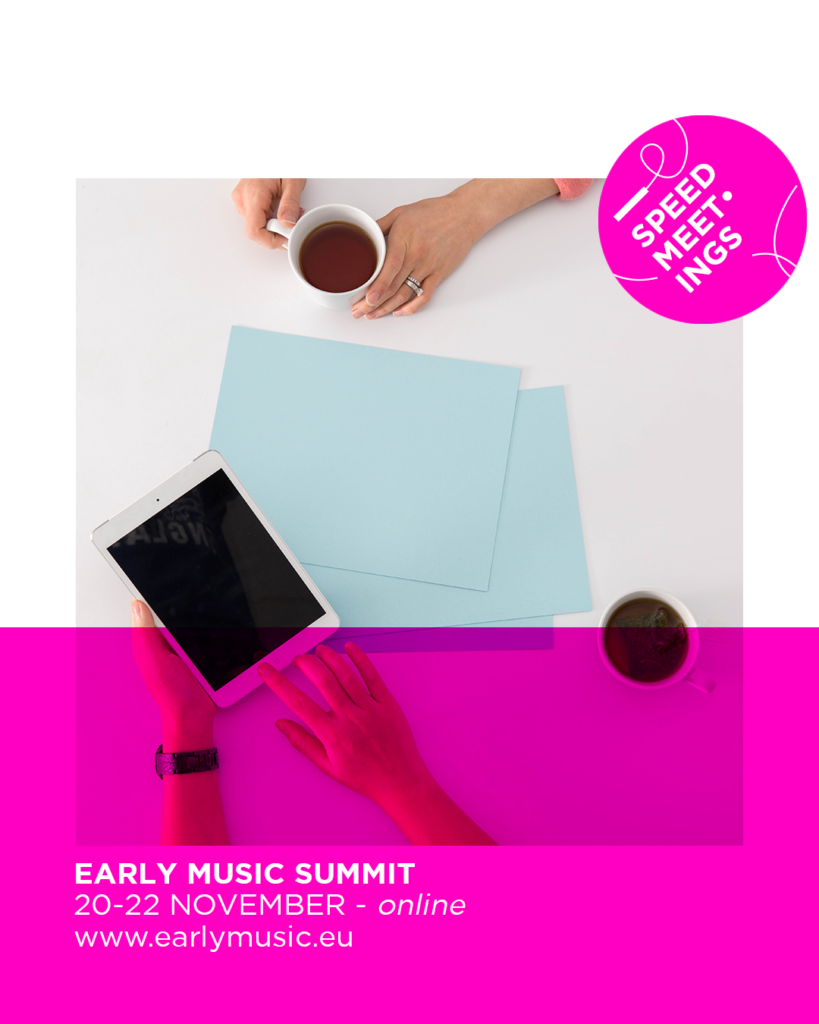 The main objective of the Early Music Summit is to give everyone involved in the field a chance to meet. That is why online speed meetings will be organised throughout the event!
Every speed meeting will take place on Hopin. Participants will be randomly matched with other participants for a 8 minutes chat.
If you are a student looking for career or practice advice, a performer or a programmer looking for opportunities, a teacher eager to chat with peers… Register for the right session on 20 to 22 November, and meet the people who will boost your Early Music journey!
There is limited space! – Register for the summit to be sure to grab a seat!

Here are the current organised session (time can be subject to modification)
Friday 20/11 – 2 to 3 pm (CET): Researchers / Artists / Promoters
Friday 20/11 – 3 to 4 pm (CET): Students / Artists / Promoters
Friday 20/11 – 4.30 to 5.30 pm (CET): Belgian Artists / Promoters – in partnership with Kunstenpunt
Saturday 21/11 – 11 am to 12.30 pm (CET): Promoters Meet Promoters
Saturday 21/11 – 11 am to 12.30 pm (CET): Ensembles Meet Promoters
Saturday 21/11 – 4.30 pm to 6.00 pm (CET): Co-Production Pitch